How to maintain deep body wave hair? There is no doubt that getting a deep body wave hair is a fun, exciting way to change up your look. Unfortunately, it can be a challenge to take care of a hair weave if you have never had one before. If you are wearing body wave short hair, you might be wondering how taking care of it differs from other hair types. Therefore, this article will introduce some tips showing how to maintain deep body wave hair.  
What is deep body wave hair?
It can be said that the body wave for thin hair is a hairstyle with the aim of making your hair look thicker, sexier, and more marvelous. Women refer to the hairstyle in which the hair is sewn all together in one long line by hands or machines. Besides, because of the way of application, machine weft hair can sometimes be called sew-in hair extensions. Deep body wave hair is the same texture as a loose wave or natural wave but just has a tighter curl. 
Why do you need to maintain deep body wave hair?
It is important to maintain your weave if you do not like its quality to diminish. Luxshine can be sure that with proper maintenance, your deep body wave hair could last for one to three years. Besides, there will be no tangling, matting, and shedding. You will always have the natural look you desire. Also, other beneficial benefits of maintaining deep body weaves are that it saves money, time, and conserves effort as well. 
How to maintain deep body wave hair?
Finger comb only
First of all, we should avoid brushing or combing your weave hair when it is dry. As you know, brushing or combing while the hair is dry may cause hair breakage. In this instance, you can gently detangle or brush your body wave for thin hair by fingers or a wide tooth comb before washing. One thing you should know is that the more careful you treat your extensions, the longer they will last.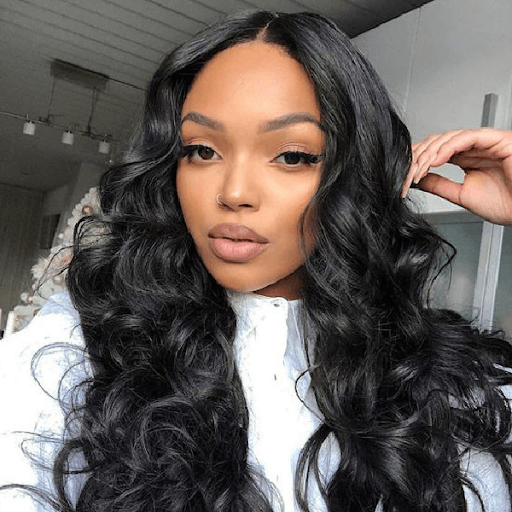 Deep Condition
It is undeniable that deep body textured hair is drier than other hair textures, so it always requires extra moisture. Moreover, the number one thing that weaves need is moisture. There is no denying the fact that you should use a deep conditioner or hot oil treatment in your hair twice a month to keep your hair in shape and smooth.
Therefore, using a moisturizing or hydrating conditioner after shampooing will help your hair look shiny and so smooth. However, you should focus on using more conditioner on the ends, and very little at the roots. Keeping the conditioner in your hair for at least five minutes will be effective in moisturizing. In case your hair is badly damaged or dry, you can increase the time to fifteen or twenty minutes.
Wash hair once a week
It is said that curly textures require frequent shampoos or co-washes to look at their best body wave short hair. However, you can wash your hair more often if you have been in a dusty environment. Remember to use the suitable shampoo with your deep body wave hair.
Do not heat
It is undeniable that heat is the worst enemy of the curly weave. As you have noticed, the more you heat it, the shorter the lifespan of your curly weave and vice-versa. One thing you remember is that deep body hair can be restyled and straightened. Afterward, straight hair can also be curled but you can do so at your own risk. Of course, heating continuously is detrimental to the hair.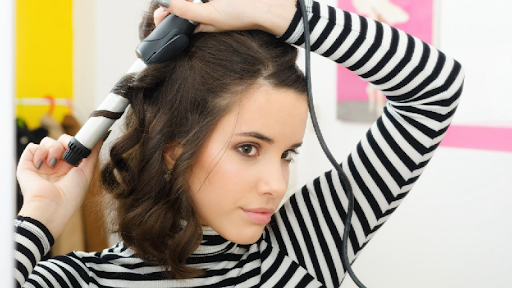 Therefore, you should avoid heat styling or hairdryer as much as possible. Instead, while the hair is still wet, you can wrap it on a dry towel to air dry naturally.
No heavy styling products
As you can see, there are some products such as oil, gel, and mousse which will weigh down a curly weave, and cause tangling and matting issues! We limit them!
Bleaching and dyeing
You can bleach and dye your textiles to any color. However, we recommend that customers come to us or visit a professional stylist to properly bleach or dye their hair. While professionally bleaching is important to all hairstyles, following this advice is even more important for the weave. This is because the perms have been textured and the bleaching will cause the hair to undergo a different treatment, which can be harmful if done incorrectly.
Caring for wave hair at night 
When going to sleep, tie your hair extensions into a single twist and cover them with a satin cap. 
Do you like these useful tips teaching us the way to maintain deep body hair texture? Apart from the above caring tips, you can choose the good hair weave to last your beauty. However, you sometimes buy a bad quality hair extension which is damaged early, or if you do not have time to take care of your weave hair. Therefore, good weave hair extensions will make you satisfied! And Luxshine is one of the most reliable addresses for you to buy hair weave. 
Why don't you try Luxshine deep body hair weave?
With the aim of bringing beauty and satisfaction to the customers, Luxshinehair brand is becoming more and more popular among many hair suppliers in the whole world. We are trying to bring the best hair products to our customers. We are in partnership with the most demanding markets in the world such as America, The UK, Russia, Brazil, and other European countries.
We commit to use natural human hair which is collected from Vietnamese. If you use our products, you can see that our hair extensions are not only smooth, soft, and shiny but also very strong. Because we use 100% Remy hair with no chemicals, no tangles, and no shedding, you will not find any problem with our products. We also offer virgin hair that has never experienced any hair processing before. Besides, our products are cheap and easy to use. There is a lot of hair weave with various colors, and lengths for you to choose from.