You've dabbled in the realm of tape-in hair extensions, and you already know what a difference they can make in your hair game. But with great beauty comes tremendous responsibility, and choosing the appropriate shampoo for tape-in hair extensions is one of the most important components of care.
Welcome to our blog, where we'll delve deep into the world of tape-in hair extensions and disclose the Top 10 best shampoo for tape in hair extensions to keep your extensions looking immaculate and your natural hair healthy.
1. Aveda Color Conserve Shampoo
On top of the list of best shampoo for tape in hair extensions is Aveda Color Conserve Shampoo. Aveda's Color Conserve line is precisely designed to protect and maintain the integrity of your hair color, making it a perfect choice for preserving the radiance of your extensions. This soft shampoo, enriched with plant-based chemicals and scented with 100% organic essential oils, does what harsher cleansers simply cannot: it prevents color fading. It excels at preserving the vibrancy of your hair's color by acting as a shield against the harmful effects of sun exposure, water, and environmental stressors. Hair that feels deliciously silky, is incredibly soft and shines brilliantly. If your extensions have been bleached and dyed and you want to keep that hard-earned color, this shampoo is the best solution for you.
Rating: 4.7       Price: $159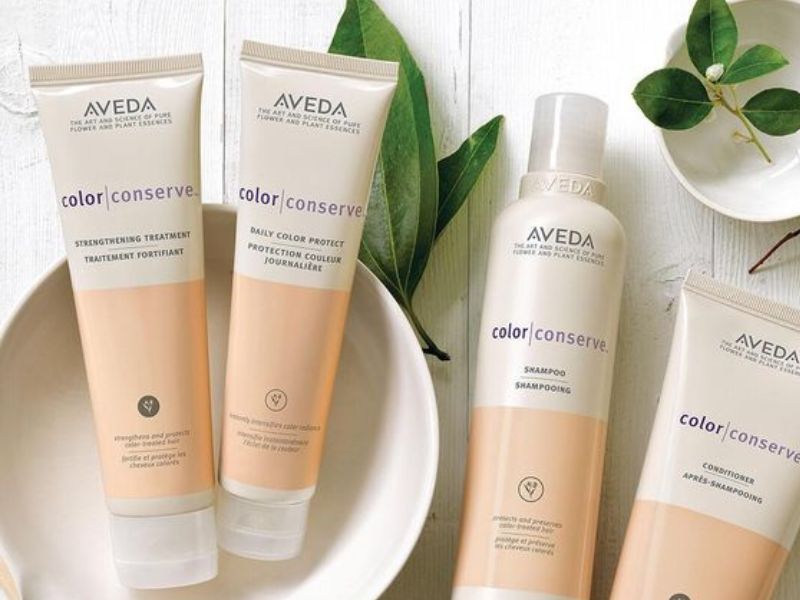 2. Pureology Hydrate Shampoo
Hydrate Shampoo from Pureology is a creamy, sulfate-free shampoo that deeply hydrates regularly to thick, dry, color-treated hair. This sulfate-free shampoo is well-known for its gentle washing and moisturizing characteristics, making it ideal for use with hair extensions.
Rating: 4.5       Price: $75
3. Bumble and Bumble Hairdresser's Invisible Oil Shampoo
This shampoo is known for its hydrating properties and can help keep your hair extensions soft and manageable. It detangles to help protect against breakage. Signature 6-Oil Blend helps provide conditioning, moisture, nourishment, softening, and smoothing to hair. The featherlight blend that started the trend included Coconut Oil, Argan Oil, Grape Seed Oil, Macadamia Oil, Sweet Almond Oil, and Safflower Seed Oil.
Rating: 4.5       Price: $49 – $103
4. Matrix Total Results So Silver Shampoo
This purple shampoo is great for folks who have blonde or silver hair extensions to combat any unwanted brassy undertones. Matrix So Silver is a professional salon clarifying shampoo designed to cleanse and neutralize the undesired warmth of brassiness, effectively removing those dull, yellowish tones. It not only brightens and enhances blonde hair, but it also adds a beautiful radiance to hair that ranges from gray to white, whether natural or color-treated. Its vegan recipe distinguishes itself by neutralizing brassy warmth and removing yellow tones, bringing out highlights in blondes, and increasing the brilliance of hair ranging from shades of gray to immaculate white.
Rating: 4.4       Price: $45
5. Moroccan Oil Moisture Repair Shampoo
MoroccanOil products are well-known for their outstanding moisturizing and nourishing characteristics, which benefit both your natural hair and extensions. Their sulfate-free shampoo, packed with argan oil, keratin proteins, and vital fatty acids, provides a gentle yet effective washing experience that aids in the regeneration of damaged hair. Argan oil, known for its high concentration of tocopherols (Vitamin E), vital fatty acids, and antioxidants, is a natural elixir for hair nourishment. Furthermore, the incorporation of structural proteins aids in the rebuilding and fortification of damaged or porous hair. These goods are offered in three convenient sizes: full, liter, and travel, to meet a wide range of needs and tastes.
Rating: 4.4       Price: $70
6. Redken Color Extend Magnetics Shampoo
This shampoo was designed to protect and extend the life of color-treated hair, but it also serves an important role in preserving the vibrancy of hair extensions. It is a sulfate-free shampoo designed specifically for color-treated hair, providing a gentle washing experience while enhancing your hair's brightness. Its acidic formulation balances pH levels, enhancing the brilliance of your hair color. Furthermore, the presence of amino-ions aids in the sealing of your hair color, guaranteeing that it remains brilliant and true for a long period of time.
Rating: 4.3       Price: $33
7. R+Co Bel Air Smoothing Shampoo
This shampoo is sulfate-free and developed to smooth and reduce frizz, making it an excellent alternative for those who use tape-in hair extensions. They include anti-oxidant artichoke extract, which protects the hair and scalp from free radicals and UV rays. Mineral-rich formula that revitalizes dry, damaged hair. Furthermore, plum seed oil promotes a healthy scalp environment for thicker, stronger hair. Broccoli seed oil conditions the hair, leaving it smooth and lustrous. Okra seed extract hydrates the hair and scalp, leaving it silky, and promoting a healthy scalp environment.
Rating: 4.3       Price: $34
8. Joico K-Pak Color Therapy Shampoo
Joico's K-Pak brand is well-known for its ability to repair and strengthen hair, which can help you keep your extensions healthy. They contain argan oil, which is moisturizing, helps to seal the cuticle of the hair, increases shine, gives antioxidant support, moisturizes a dry scalp, and even works as a natural heat protectant.
Rating: 4.4       Price: $43.5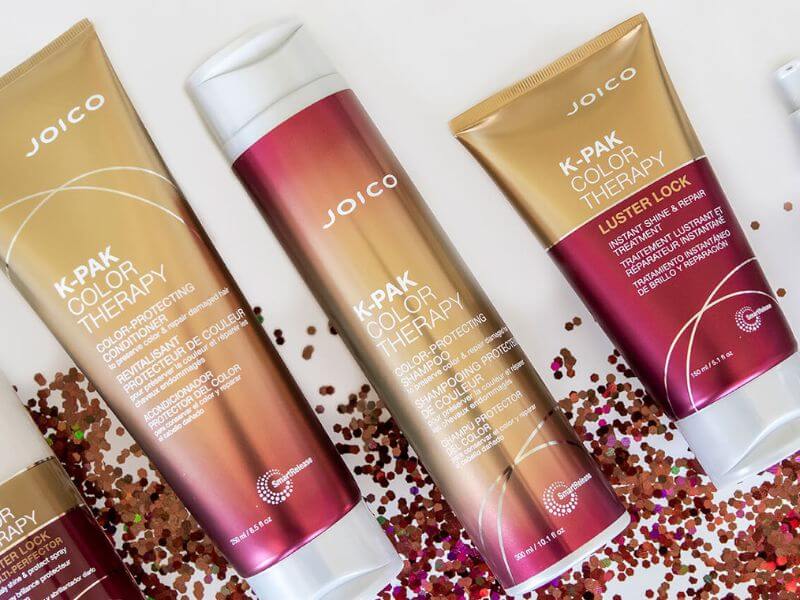 9. Nexxus Color Assure Shampoo
Nexxus is a well-known hair care company, and its Color Assure line protects color-treated hair, including hair extensions. Quality Colored and treated hair ingredients: This color-protecting shampoo and conditioner has an innovative protein fusion blend of elastin protein and quinoa, which helps boost color. If your tape has been bleached and colored, this shampoo is great for it. It will help protect the color, make your tape more robust, and extend its lifespan. 
Rating: 4.4       Price: $48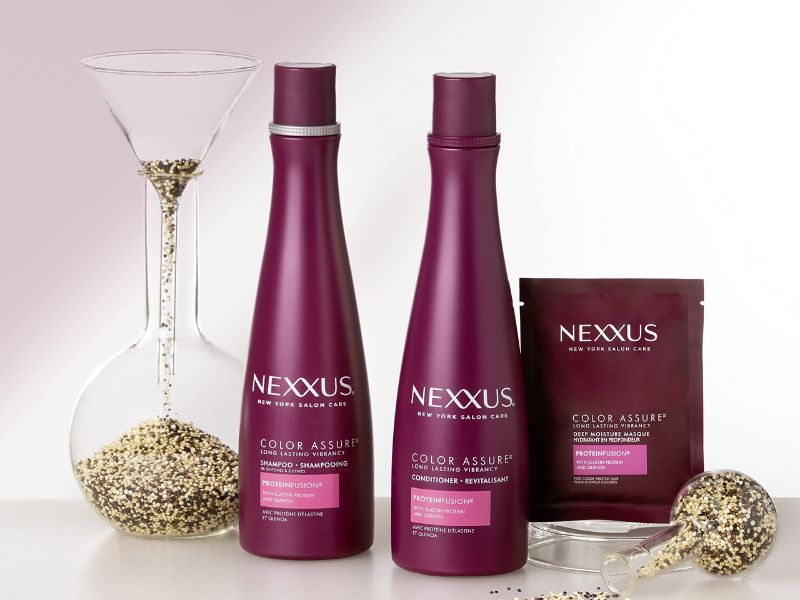 10. SheaMoisture Raw Shea Butter Moisture Retention Shampoo
SheaMoisture offers sulfate-free shampoos with organic ingredients that are gentle on both natural hair and extensions for those searching for a more natural solution. They will gently cleanse your hair without hurting it with a mixture made of a raw shea butter blend, sea kelp, and argan oil.
Choosing the best shampoo for your tape-in hair extensions is an important step in guaranteeing their longevity and the quality of your natural hair. We hope that our investigation into the Top 10 best shampoo for tape in hair extensions provided you with useful information and options to explore. Remember that the key to flawless extensions and vibrant, healthy natural hair is not only the products you use but also the care and attention you provide to your hair. Regular maintenance, delicate handling, and the use of the proper products will keep your extensions looking perfect and your natural hair thriving. Thank you for coming along with us on this adventure. If you have any queries or concerns concerning hair, hair care, or hair extensions, please contact us at luxshinehair.com. 
Next article: How To Wash Tape In Hair Extensions