Bob Wigs is widely regarded as a game-changer in the worlds of fashion and beauty. They are available in a variety of lengths, textures, and colors, making them an excellent alternative for anyone wishing to update their look. In this blog post, we'll look at the top 25 eye-catching bob wig styles that are sure to turn heads and create a lasting impression. We have you covered, whether you want a basic bob or a bold and unusual look. If you're ready, let's look at these amazing bob wig selections that will boost your style and confidence.
The Classic Bob
Starting off our list is the timeless classic wig bob hairstyle. This sophisticated style exudes elegance and is perfect for any occasion. Whether you opt for a chin-length bob or a longer one, the straight bob is a versatile choice that flatters most face shapes.
A-lined Wavy Bob Wig Hair
The A-lined wavy bob hairstyle easily mixes classic beauty with a modern flair. This gorgeous haircut has grown in favor in recent years due to its adaptability to a wide range of facial types and personalities. It's no surprise that this hairstyle is considered a timeless beauty statement, with its beautiful blend of gentle waves and a structured A-line shape.
Curly Bob Wig Hairstyles
A curly is a wonderful choice between bob wig hairstyles if you want to add bounce and volume to your style. These wigs have lovely curls that may be worn loose or tight, depending on your desire. A curly bob adds a whimsical touch and is a terrific alternative for a fun night out.
Big Afro Bob Hair
The Afro hairstyle represents the natural hair texture of people of African heritage. A huge Afro provides a lot of volume to your hair, making you stand out in a crowd. Furthermore, it acts as a unique canvas for you to express and convey your own individuality.
The Wavy Bob
Few hairstyles can match the classic attractiveness of the wavy bob when it comes to effortlessly blending elegant sophistication with a dash of whimsical charm. For decades, this adaptable haircut has been a favorite among fashion-forward folks, and its continued popularity is due to its innate beauty and adaptability. Maintaining a wavy bob is quite simple. You can control the waves and keep that attractive texture with no effort.
Long Bob Haircut with Bangs
Lob is a long bob wig styles, which is a haircut that falls just above or slightly below the shoulders, providing the best of both worlds for individuals who prefer a shorter style without going too short. Incorporating bangs into a long bob gives this traditional hairdo a new dimension. Bangs can wonderfully frame your face, highlighting your eyes and cheekbones, and they add a young appeal to the style.
Short Bob Wig Hairstyles with Short Bangs
Exploring different bob lengths can completely transform your appearance. If you're feeling daring and want to try something new, consider short bob wig hairstyles. The bob wig's shorter length elegantly highlights your neck and shoulders, giving the appearance of extra height. Furthermore, the addition of short bangs to your entire look offers a compelling touch of individuality and personality!
View more here: 10 wonderful short hairstyles for black women
The Asymmetrical Bob
If you want a hairstyle that defies convention and emanates an edgy feel, the asymmetrical bob should be on your radar. With its unequal lengths, this unique haircut deviates from the norm, resulting in a striking and appealing look that is both adventurous and original. Rihanna, one renowned celebrity who effortlessly carries this haircut, demonstrates that the asymmetrical black bob wig hairstyles is the epitome of elegant and striking.
Retro Bob Black Wig Hairstyles
Dita, the reigning queen of new burlesque and all things retro, exudes confidence and great attention to detail in her style. Her signature look is a page-boy haircut with exquisite finger waves that cascade in a glossy, undulating pattern around her skull. The icing on the cake? Those ends were gracefully curled under, evocative of 1940s film sirens. Her hair takes on a theatrical persona with an off-center parting, framing her gorgeous face in a dramatic sea of black. This startling contrast matches her creamy, porcelain skin tone brilliantly, giving a captivating setting for her perfectly painted red lips.
Shaggy Bob Wig
The shaggy bob wig styles are a simple celebration of natural beauty. It embraces the belief that excellence is found in imperfection, as evidenced by its disheveled, layered appearance, which emits a calm and carefree feel. The beauty of this haircut is its ability to highlight your features while keeping an effortless, lived-in appearance.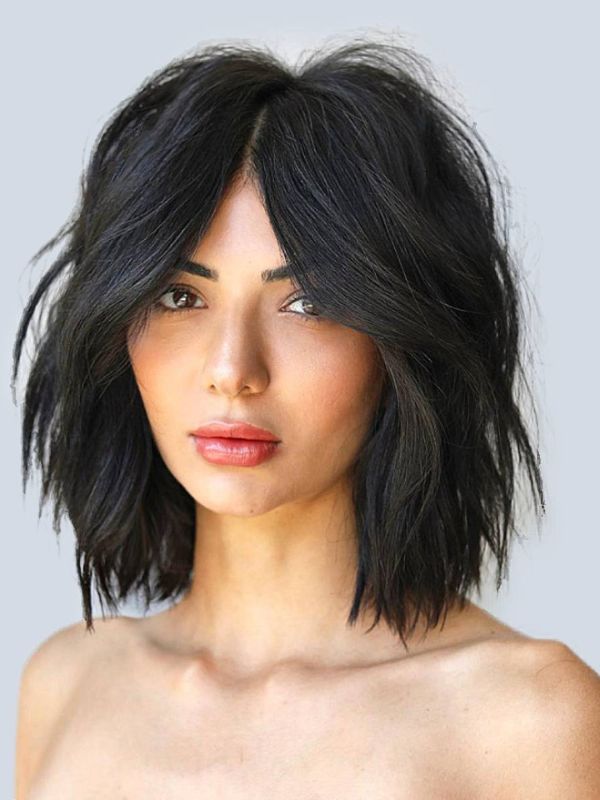 Layered Bob Haircut
Layers, as opposed to the standard one-length bob, incorporate different lengths, creating the illusion of texture and volume. This increased depth can make your hair appear more alive and dynamic, enhancing your overall appearance. With layered bob wig styles, your hairstyle will definitely be revitalized!
The Bob with Highlights
If you're tired of wearing the same color wig all the time, consider a light wig with some highlights. They can give your bob wig fresh life. To produce a multi-dimensional and eye-catching look, you can use a variety of colors and techniques. Highlights can be subtle or dramatic, depending on your personal style. With highlighted bob wig hairstyles, you definitely look more fashionable.
The Bob Wig with Ombre
Or you could experiment with ombre. Ombre color is a transition from one color to another that looks great on bob wig styles. An ombre bob adds a trendy and fashionable flair to your appearance, whether you choose natural tones or brilliant colors. Let's play color as an exciting game and explore your inner creativity!
Mixed Color Bob Wig
Choosing a single hair color is no longer an option. Today's wig enthusiasts are embracing the technique of combining multiple colors on their wigs, producing a rich and dynamic visual tapestry. If you adore colorful colors like pink, blue, violet, or pastel blondes, why limit yourself to just one when you can create a magnificent fusion?
Mixing colors in your bob wig hairstyles is an interesting method to incorporate personality, creativity, and a greater degree of color into your hairstyle. Each color adds a distinct vitality and personality to your haircut. Consider the delicate and romantic charm of pastel pink blending effortlessly into the chilly and enigmatic depths of violet. The possibilities for color combining are no bounder!
Vintage Bob Wig Hairstyle
Gwen Stefani's platinum blonde hair has long been a defining feature of her unique style. She effortlessly embodies the essence of a seductive French resistance warrior with that striking side part, or possibly a character right out of the classic TV series 'Allo 'Allo.'
This haircut combines classic Hollywood beauty with new rock star edge. Gwen's platinum hair is smooth and brilliant, framing her face with confidence and charisma. The side part adds a timeless element, while the platinum color is a striking statement that sets her apart from the crowd.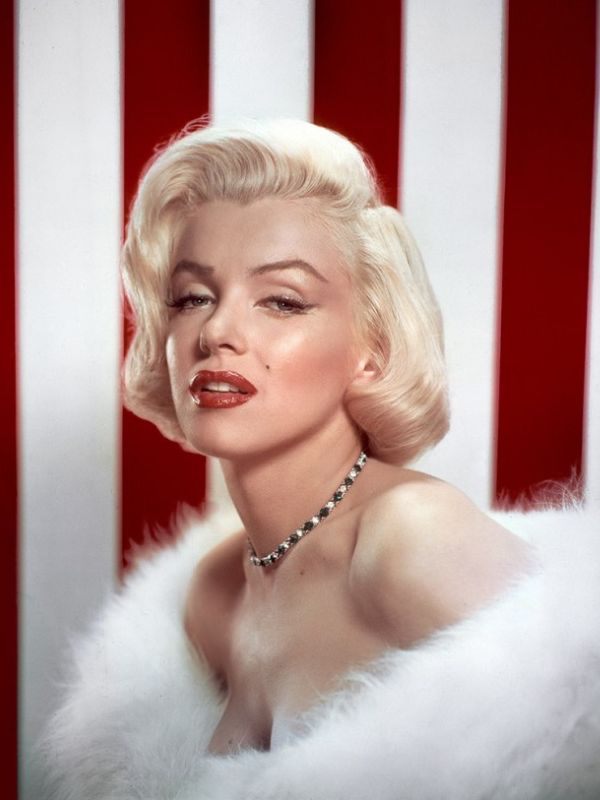 French Wig Bob Hairstyles
The French Bob hairstyle is a timeless classic that has been fashionable for decades. The French Bob haircut is normally short to medium-length, falling between the chin and the shoulders. It has a flattering and face-framing form because it is shorter in the rear and somewhat longer in the front. This sleek and elegant hairstyle dates back to the 1920s, when it was popular among fashionable women in France. The French Bob has undergone numerous modifications over the years and remains a popular choice for people wanting a classy and low-maintenance aesthetic.
Curly Bob Pixie Bang
The Curly Bob Pixie Bang is a daring and appealing hairstyle that combines a pixie cut, a bob, and the charm of curly locks. This unique combination results in a look that emanates confidence and sophistication. The Curly Bob Pixie Bang, like the original French Bob, gives a unique twist on modern hair trend.
Bob Pixie Bang
The Bob Pixie Bang hairstyle is a compelling and modern hair trend that seamlessly combines the classic bob haircut with the edgy and daring pixie cut. This hairstyle is distinguished by its short length, which gives both youthful, energetic, and elegant sophistication aspect. The pixie bangs are the most distinguishing aspect of this hairdo. These shorter, fringe-like bangs attractively frame the face and draw emphasis to the eyes.
The Braid Bob Wig Styles
The braid bob wig styles wig hairstyle is a compelling and adaptable option that mixes the timeless bob haircut with the delicate elegance of braids. It provides a fresh spin on the conventional bob, allowing folks to easily vary up their look without the commitment of long-term styling.
Blunt bob wig
The blunt black bob wig hairstyles are a timeless and elegant haircut that exudes sophistication and ease. This wig is distinguished by its straight-across cut and clean lines. This wig provides the versatility and comfort of a wig. The wig's ends are chopped horizontally, resulting in a sharp and accurate silhouette. This neat design gives a touch of elegance to the entire appearance.
The Bob with Feathers
The Bob with feathers is a lovely haircut that is always in style. Feathered bobs, with their soft, wispy tips, provide an enticingly light and airy appearance. Your appearance is enhanced by the delicate layers and fluffy endings. This style can be adapted to your tastes, whether you have short or long hair. This design is popular among women who prefer a delicate and feminine appearance.
Red Heart Bob Wig
Red Heart bob wig styles – this wig design mixes a bob haircut with curly hair at the ends and a vivid and eye-catching heart shape to create a daring and trendy look. This one-of-a-kind wig gives the wearer a striking and intriguing appearance.
Pink Bob Wig Choppy Bangs
The Pink Bob Wig with Choppy Bangs is a beautiful and ideal style for a fashion-forward look. This one-of-a-kind wig blends the classic bob haircut with fashionable jagged bangs, all in a vivid pink tint, for a fun and daring style. Pink is a hue that denotes originality and individuality, and it takes on a whole new level of style when matched with the bob cut with choppy bangs.
Bob wig with different colored bangs
Bob Wig with Different Colored Bangs is an enthralling and flexible fashion accessory that has taken over the world of hair styling. The base color of a bon wig is usually a soft and neutral tone, such as platinum blonde, pastel pink, or silver.
The Bob Wig with Different Colored Bangs main feature is, of course, the bangs themselves. This choice of foundation color not only gives a stunning contrast to the multicolored bangs but also lets the user appear sophisticated and modern.
The Bob with Pastel Colors
The Bob with Pastel Colors is an good choice for people who want to show their individual style while also adding a bit of fun to their appearance. If you're feeling brave, consider a bob wig in a pastel color like lavender, pink, or mint green. These tints provide a whimsical and dreamy touch to your outfit, making them ideal for people who like to stand out.
Conclusion
Bob wigs are a fantastic way to experiment with different hairstyles without committing to a permanent change. Whether you prefer a classic, sleek bob or a bold and colorful one, there's a bob wig style for every personality and occasion. We hope that these top 25 eye-catching bob wig styles are just the tip of the iceberg, and the possibilities are endless. So, don't hesitate to explore the world of bob wigs, express your unique style, and turn heads wherever you go. If you need to place an order for gorgeous wigs, do not hesitate to contact Luxshine Hair to receive a good deal via the website luxshinehair.com or WhatsApp number (+84) 862 114 858. Seize it and change your look right now!
View more useful post here: Twist Out Hairstyles – Most Useful Information For You