Hairstyles with side swept bangs bring to women more freshness and attractiveness than common hair. Obviously, they become styles which are popular with women at every age group in all over the world. In this article, Luxshinehair would like to introduce you most stunning styles with side swept bangs for women. If you haven't had bangs before, let's try one of them. Their effects will actually not make you disappointed!
1. Sleek long straight hair with side swept bangs
Side swept bangs may be the most suitable type of bangs for straight hair. It will be more wonderful if your hair is long. This perfect combination gives you look full of charm and attractiveness. Moreover, side swept bangs with straight texture gives you a lot of advantages that short fringe can't give you such as they can be suitable with many different shapes of faces and you don't need to trim hair too frequently. They still look good, especially when combining with sleek and bright hair colors.
Find more: Suitable face shapes for middle part hairstyles 
2. Sweeping side fringe with curly ends
Hair with curly ends is essentially soft so that sweeping side fringe can go well with it. Almost girls like this kind of bangs since it looks young and eye- catching. In addition, this sweep side style combines with curly ends make positive highlights for hair. No matter your hair is short or long, you can completely use side sweeps on it.
https://luxshinehair.com/product/lace-frontal-fumi-curly-hair-black-color
3. Deep side part bangs
Instead of having side part bangs with the ratio 6:4 or 7:3, why don't you try to make bangs with the ratio of 8:2 or 9:1. Deeper bangs make clear and impressive highlights on face. This kind of bangs is extremely suitable for girls who have unexpected short comings like long face or high forehead. Deep side bangs help your face look more balanced as well as make you look much younger.
4. Curved side swept bangs
Sometimes, straight bangs give the feeling which is a bit hard and rough. In these cases, having side swept bangs which are curved inside is a wonderful idea. Only with a little of light curves on bangs does your hair look much softer and more charming. This kind of bangs is loved by almost girls with every hairstyles thanks to its beauty and flexibility.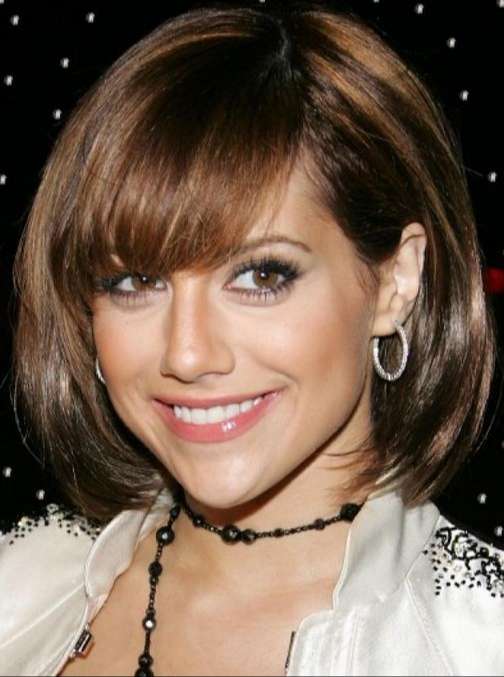 5. Side swept bangs with long layers
You can not only make layers on your whole hair but also make long layers with side swept bangs for a more impressive image. Commonly, long layers of bangs go well with long or medium hair to give a perfect combination. They help your face look longer and smaller. In addition, layers are also very useful when they can renew your hair without making any other style. That is like killing two birds with one stone!
See more: All beautiful layered hairstyles
https://luxshinehair.com/product/lace-frontal-loose-curly-hair-black-color
6. Rolling out side part bangs
Don't be sad if you can't have outstanding curly bangs with side part style because rolling out side part bangs will help you to solve that problem. We can say that this is really an impressive kind of bangs and it is only for women with active and positive images. Side part bangs will be divided according to the ratio which is the most suitable with your face and then they will be rolled out to make in to a big long hair curl. When combining with highlight colors, your side swept bangs will look more beautiful than ever.
7. Side part bangs with braids
Braiding hair on bangs is not a new idea but it is never out of mode. Braid styles are very diverse and beautiful so that you can create a lot of different styles of side part bangs according to your hobby. That is so great, right? Braid styles on bangs are often simple and popular so that girls can easily make without another help.
8. Wavy side swept bangs
Having some hair waves on bangs will make your hair look softer and more bobbing. This style is very suitable for girls who are feminine and fine. Combining bangs with a low ponytail or pig tail style with hair waves will bring to you the loveliest appearance.
https://luxshinehair.com/product/lace-frontal-natural-wavy-hair-dark-brown-color
9. Retro side swept bangs
Indeed, many women like retro hairstyles because they make them look like ladies who are full of nobleness and charm. You can completely attract others' attention only with some sleek big curls on bangs. Celebrities also like this style so much since it actually makes them become outstanding in the crowd. You can also be like them, let's be ready to try retro swept bangs for the next party!
With above suggestions, have you found yourself the most suitable one? Each style of side swept bangs has an individual feature that can be suitable for different styles of women so if you can use them effectively, your appearance will actually become much more impressive and attractive.
If your hair is thin and fine, you can ask for hair extensions with bangs, Luxshinehair is always ready to bring to you the best hair products with the highest quality for your demands. Contact us in anytime you need our help!
Find more: Most natural hairstyles for medium length hair