A human hair wig is something every lady should at least try once. Even when you don't entertain the idea of wearing wigs every day a wig provides us ladies with the wonderful flexibility that we all love. Hair wigs also save us a lot of time and money because wearing wigs is easy and doesn't require you to visit the salon. However, not everybody knows how to care for human hair wigs properly. This means a lot of newbies unknowingly damage the products they spend their hard-earned money on or shorten the lifespan of hair wigs. If you are looking for the best practice when it comes to human hair wigs care, you've come to the right place. Continue reading as we'll go into details about this matter.
The basic procedures for human hair wigs care
Pre-wash
Use fingers to remove tangles from your hair before washing. Start slowly at the bottom and work your ways up to avoid damage. Don't brush from the root of the hair straight to the tip.
Washing
Don't soak your hair unit or submerge the hair underwater. Wash the hair by allowing the water to run from top to bottom.

Put a little amount of shampoo on color-treated hair in your hand. Stroke the hair using downward motions from roots to ends.

Hold your hair under running water to rinse off the shampoo. Squeeze gentle the water out of the hair. You should never twist or wring the hair bundles out.
Conditioning
Work a small amount of conditioner for hair in your hair, work it through the hair gently in a downward motion. Start applying the conditioner from the middle of your hair length down to the end.

When applying the conditioner, make sure that the conditioner doesn't touch the base. It may lead to shedding and damage the base quality.

Let the conditioner sit on the hair strands for several minutes. Follow the manufacturer's instructions on the waiting time. Although we feel that you shouldn't let the conditioner sit for more than 3-5 minutes.

Rinse the hair under cool water. Stop rinsing once the water becomes clear. Squeeze the hair gently or use a dry towel to press the excess water out. You should never twist the hair as this is the quickest way to destroy the hair texture and lead to more shedding.

Let the wig dry on a wig stand until the hair is dry 100%
Styling
Style your wigs to your heart's desire, whether it is straightening, curling, or anything that you may fancy.
To straighten your hair, put one inch of the hair section and run through the flat iron to straighten the hair. Start at the roots and go all the way through the ends.

To curl your hair depends on the wigs' natural texture, you can choose the curling iron or the flat iron. Hold the hair in place for about 10 seconds and then release. If you would like to learn more about this matter, be sure to check out our guide on curling hair extensions.

Be sure to get the appropriate products like heat protectant to protect your hair. Do seek out your supplier or the hair company you are working with to know the appropriate amount of heat exposure to keep your wig's hair and healthy after some time.
Dos and don'ts of human hair wigs care
If you want to keep your wigs in perfect condition, there are a few things in terms of human hair wig care and maintenance you need to pay attention to to ensure the hair wig stays pretty and beautiful for a long time.
Do: go to your stylist if you need to modify your wig 
If you want to style your wigs in any particular way, you might need to talk to a professional to get it done. Many salons have the know-how to style and maintain your wigs per your request. You should understand that once you have cut the hair on your wigs, it will never grow back. Or if you dry out your hair by using the wrong temperature, there would be hardly a method to repair the hair strands back to life. So to minimize all of the risks, we think it is still worthwhile to ask a specialist to help you out.
Do: store your wigs properly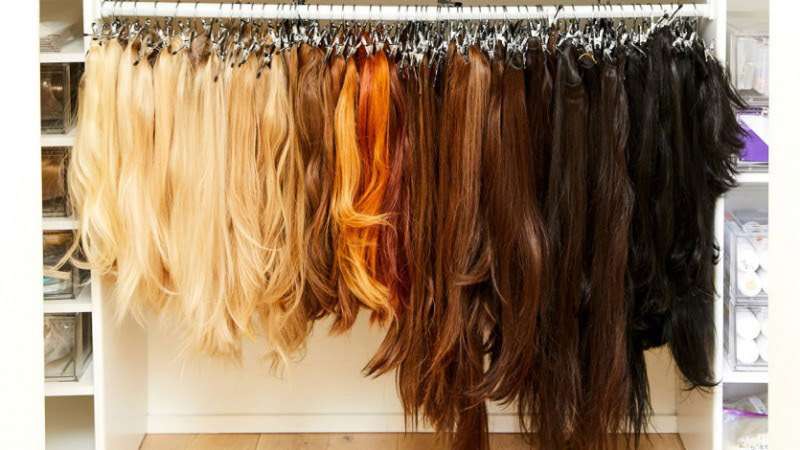 If you want to take off your wig, you need to have a place to store it properly. Either make use of a wig stand, a mannequin, or some kind of hook to store your wig. This largely depends on your living situation and how often you will be using it. The wigs need to be in an upright position or else the hair will become tangled easily. There should be a cloth or a scarf of some kind to prevent the dust from gathering on your hairpieces.
Don't: sleep with your wigs on
If you already know about the proper way to shampoo your wig, you will know that shampooing them while taking a shower is an absolute no. Also, you may not want to wear a wig if you are walking in the rain or when you are going to sleep. Sleeping with your wig on will leave your wigs exposed to the hair becoming tangled and full of knots. This is also one of the quickest ways to shorten the lifespan of your hair units.
Don't: Use too many heat tools and blow dryer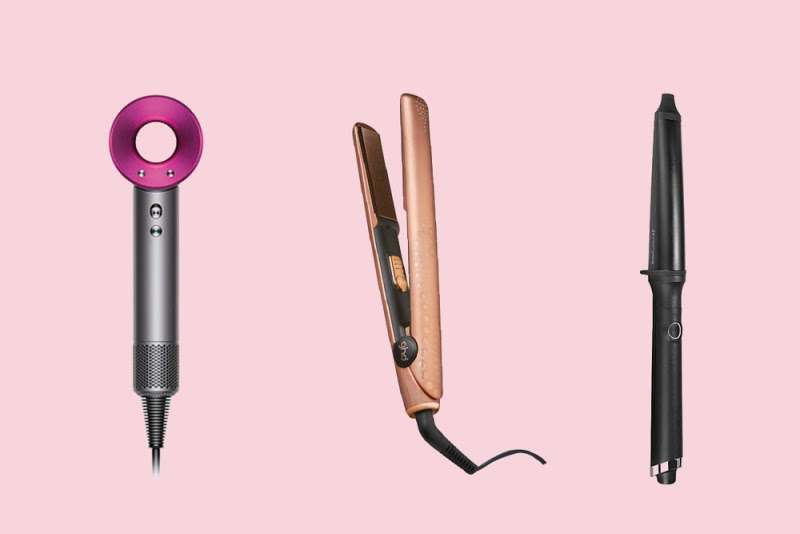 Heat tools can seriously damage your wig. This is especially true if you are using a synthetic wig. In the case of human hair wigs, some heat is acceptable. Even though it is ok to use heat with your remy human hair wig, you can also accidentally shorten your wig lifespan. In any case, you should follow the instructions of the hair company you are working with.