Wavy hair extensions are versatile and perfect for those who don't want curly hair that is too difficult to manage or straight hair can be boring. Unlike real curly hair, wavy extensions don't need to get wet daily to look their best. Tying your hair into a low, loose ponytail overnight will usually be enough to keep the curl ready to wear again the next morning. This post will help you to know how to blend hair with wavy weave .
How To Blend Natural Hair With Wavy Weave?
Blending hair with wavy weave is similar to rules for blending with a curly hair extension but the only difference with a wavy weave is that the longer the hair takes, the more curly the trend tends to be, or become more straightforward. So all you should do is make sure that natural hair loosens as it grows longer. You should pay attention to this when braiding or twisting your hair. In this case, you should dry your hair first.
Wavy hair extensions are also easier to combine than curly to kinky curly textures if your hair is straight, making it ideal for people with loose hair. If your hair is natural, you can also blend hair with wavy weave as long as you are straight first.
Your wavy hair blending technique will depend largely on the length of your hair. The hair is shorter (2-3 inches) and you can simply straighten the excess hair and brush on the extensions to cover the tracks. No more blending required. Longer lengths will require a bit more work than shorter lengths. Here are two blending techniques to choose from.
Blending Technique 1:
Once the hair is attached, tie it into a deviated ponytail while you work on your hair.

Apply a heat protector over your hair and brush to distribute it evenly. Use a flat iron for smooth hair.

Heat a large hair waving irons.

Take some of your excess hair and curl it a few seconds away from the base for a few seconds until it curls. Move the waving iron the length of your hair to create more waves in the same way until you reach the ends.

Repeat this process for the rest of the hair. You can even incorporate some extensions with your leave out hair while using a waving iron to help you get in better shape.
Note: The downside of this technique is that the waves will have to be rerun every day. The curls from the waving iron do not keep well overnight. This is both time-consuming and bad for hair in the long run so save this technique for special occasions.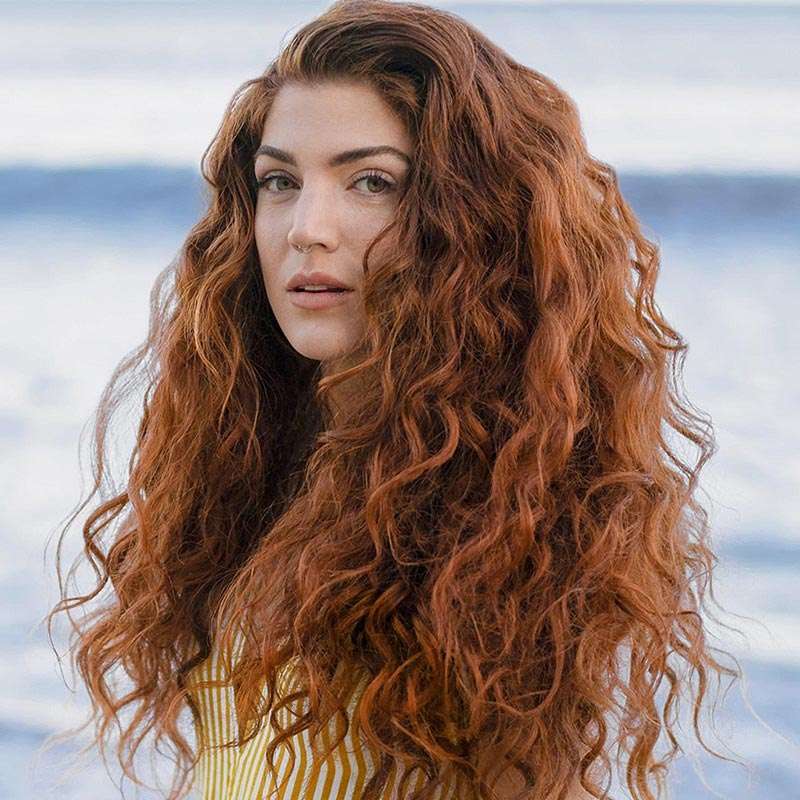 Blending Technique 2:
Apply heat protection to the remaining hair and the top of the attached weave hair. Comb or brush for even distribution.

Flat your weave to match the length of your hair. For example, if your leftover hair is 7 inches long, you would iron the weave from the base of 7 inches or less. This way when you brush your hair through the weave extensions to cover the tracks, the two textures blend beautifully. 
This technique is much better for hair because you only have to flat iron your hair straight once a week after washing it. Style can be easily maintained by tying the hair into a loosely low ponytail and wearing a satin scarf/hat overnight.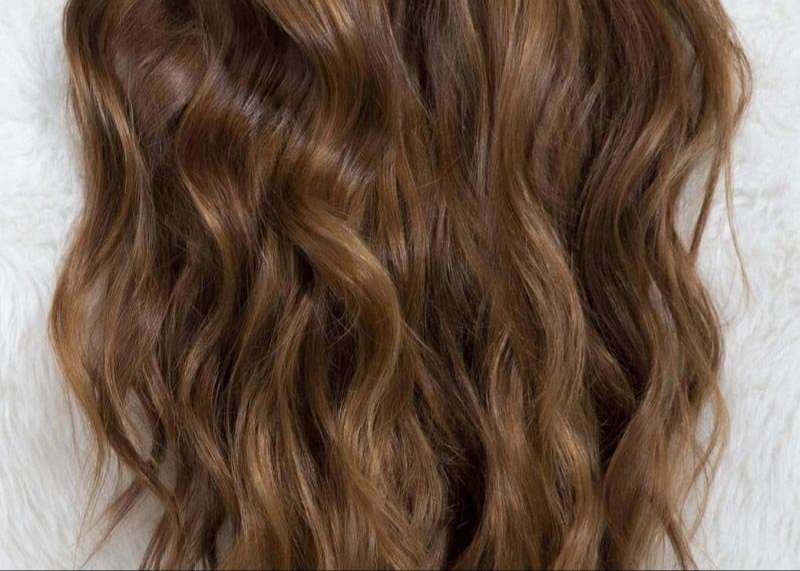 Tips For Perfectly Blending Natural Hair With Wavy Weave
Tame your edges
Having a smooth hairline is like adding tape to a weave. It makes your hair brighter, more professional, and can even cover the weakness of your head. Nowadays, products for smoothing, controlling, and edge smoothing are very popular so it is necessary to find one that is right for you.
Twist or braid at night
There is nothing worse than seeing hair extensions attached to your head – waves and curls pop out, just leaving your natural hair on your head like a slum! Try twisting or weaving your hair at night, messing it up with a hair extension so that the two textures blend seamlessly when you remove the twist the next morning.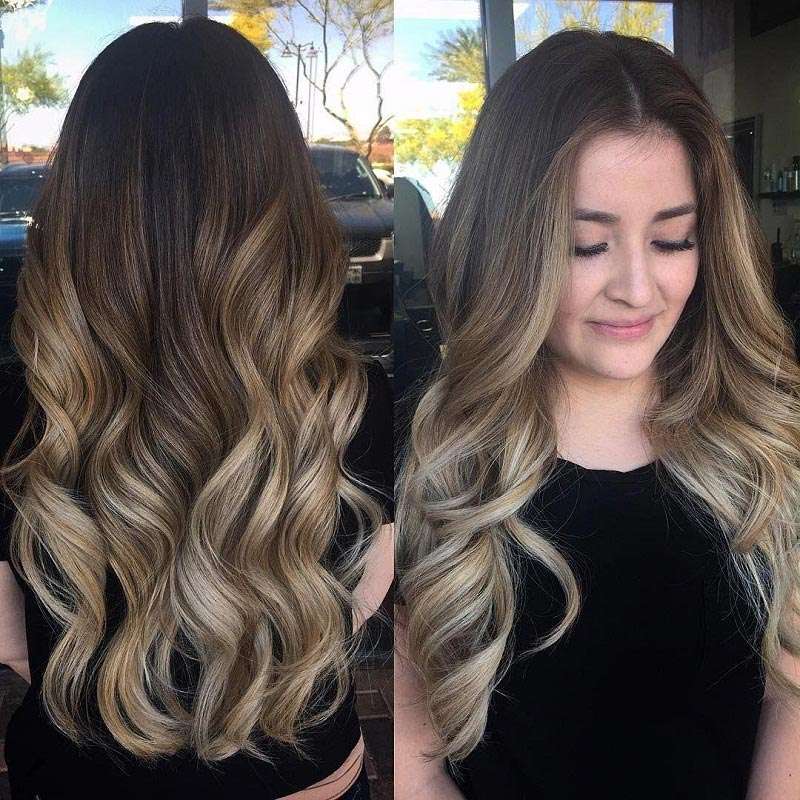 Control fly-aways
Newborn hair is prone to frizz when moisture, which makes the separation between the roots and natural hair more visible. Try using silicone-based brighteners to help soften the texture and prevent moisture from causing frizz. Also, gently rub the top edge of the hair removal product to help keep the hair in fine shape.
Keep it conditioned
Whether talking about both require regular maintenance and care to look their best. Remember to condition your hair naturally to prevent dryness and breakage as well as extensions to keep it soft and supple. Hair in good condition looks great as well.
Try these tips and no one will be able to detect your hair from your extensions, leaving you with a perfectly blended weave!