You have a penchant for long hair, and hair that is 26 inches long not only adds length but also volume." It expands your styling options, enhancing your appearance from ordinary to extraordinary. However, there are concerns about the appearance and styling of 26-inch hair extensions. 
Luxshinehair 's site delves into the appeal of 26-inch hair and presents a breathtaking Top 13 amazing hairstyles with hair extensions 26 inch such as clip-ins, wefts, and ponytails to demystify this. This thorough handbook caters to all events, whether it's a casual outing or a formal function, and appeals to both short and long hair fans.
How long is hair extensions 26 inch? 
The 26 inch long hair extension is very noticeable. One inch is equal to 2.54 cm and 26 inches is exactly 65 cm. 26 inch hair extensions are usually long to the lower back, which is very rare in real life. However, the inclusion of such an extension immediately attracted the attention and aroused the admiration of the viewers. This length gives you plenty of styling options, whether you prefer waves, braids, or just letting your hair down for a voluminous aesthetic.
Top 13 amazing hairstyles with hair extensions 26 inch
Discover the top 13 exquisite hairstyles for women to experiment with and explore the captivating realm of 26-inch hair extensions.
Flowing Mermaid Waves
One of the most sought-after styles with longer hair extensions is the classic mermaid wave. With the 26 inch weft hair extensions from Luxshine Hair , you can achieve mesmerizing waves crashing down your back, like the beauty of ocean waves. Use a large curling iron to create loose waves, then brush lightly for a more natural look.
Sleek High Ponytail
Enhance your ponytail game by using 26-inch ponytail hair extensions to create a sleek and dramatic high ponytail. The increased length and volume will make your ponytail look beautiful and polished. For an attractive touch, wrap a little portion of hair around the base of the ponytail to disguise the hair tie.
Voluminous Half-Up Half-Down
Use 26-inch tape in hair extensions to create a smooth and dramatic high ponytail to up your ponytail game. Your ponytail will seem more elegant and polished with the added length and fullness. Wrap a small section of hair around the base of the ponytail to hide the hair tie for a beautiful finishing touch.
French Braided 
To add exquisite texture to your long hair, include French braids in your haircut. A French braid can highlight the length of your 26-inch ponytail extensions elegantly. Pull the braid's edges gently to make it look larger and more textured.
Read more: The 18 Inch Hair Extensions: Exploring Length and Top Selections
Glamorous Hollywood Curls
With gorgeous, old-Hollywood curls, channel your inner Hollywood starlet. To achieve bouncy curls that ooze elegance and sophistication, you could use 26-inch tape in hair extensions from Luxshinehair. To style them, use hot rollers or a curling wand and brush softly through the curls to create a timeless and elegant hairdo.
Messy Bun with a Twist
Use your 26-inch extensions to dress up your sloppy bun. Make a high or low bun with your hair and bind it with bobby pins. Take a few face-framing strands and curl them for a soft, romantic look. This easygoing look is appropriate for both informal and formal settings.
Sleek Center Part
With a sleek center part, you can achieve a timeless and polished image. Create a perfect portion down the center of your head with a fine-tooth comb. Allow your 26-inch extensions to fall over your shoulders in a sleek and straight fashion for an effortlessly elegant look.
Textured Low Ponytail
Choose a low ponytail with your 26-inch extensions for a more relaxed and textured look. Make loose waves in your hair before gathering it at the nape of your neck. Pull out a few strands near your ears to frame your face and secure the ponytail with a hair tie. This look is effortlessly attractive and appropriate for everyday wear.
Elegant Updo
Consider an exquisite updo with your 26-inch extensions if you want to look classy and formal. At the back of your head, create a bun, chignon, or twisted updo. Allow a few tendrils to drape about your face for a romantic and gentle touch.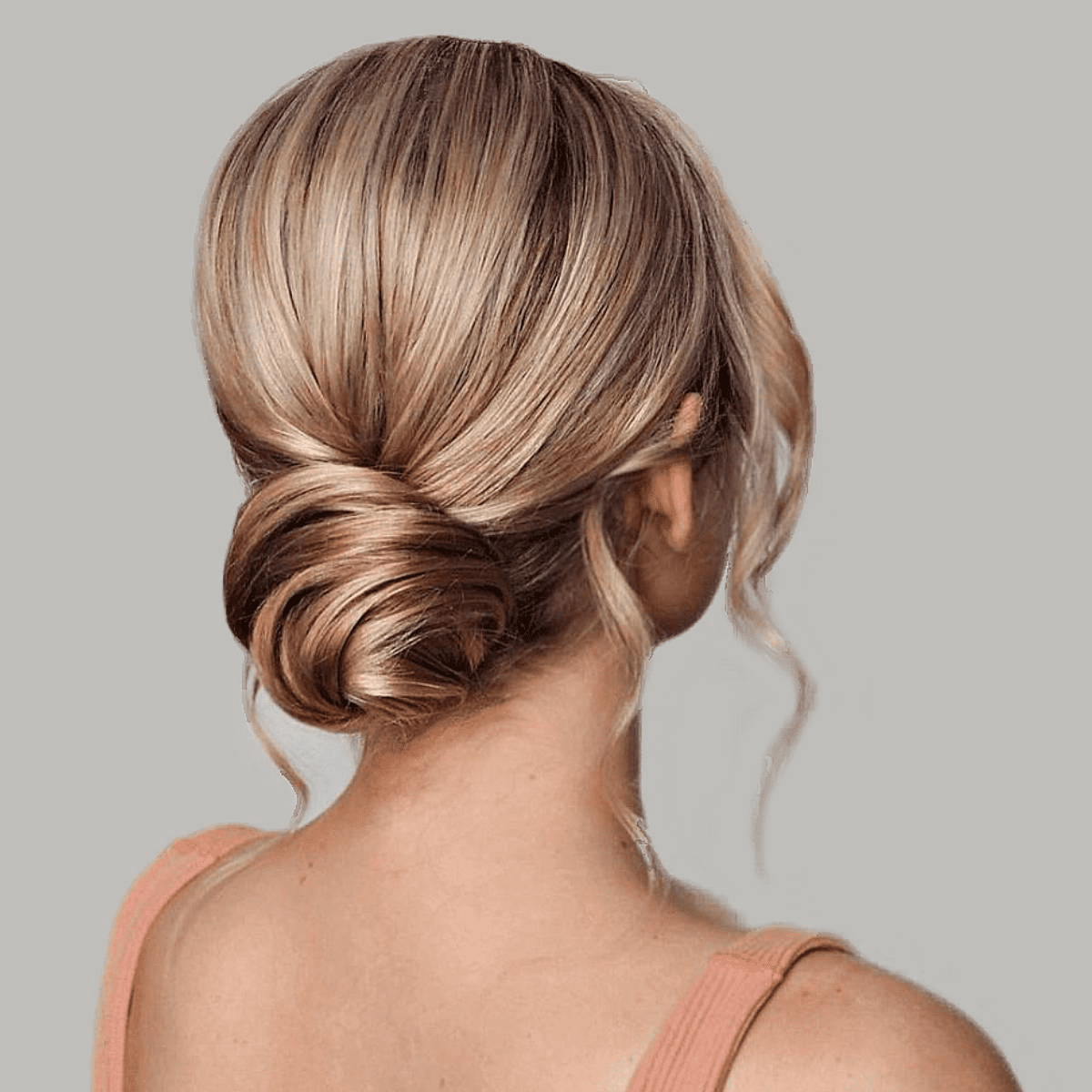 Bohemian Braided Crown
Try a braided crown with your 26-inch extensions for a bohemian-inspired look that's ideal for festivals, weddings, or any outdoor occasion. Braid two sections of hair on each side of your head, then attach them with bobby pins in the back. This look emphasizes the length and volume of your extensions while providing a fanciful and airy vibe.
Effortless Side Braid
Upgrade your casual style with a side braid that easily matches the length of your 26-inch extension. Create a loose, slightly messy braid over one shoulder. Pull out a few curls for a relaxed, carefree look. 
Deep Waves
Style your 26-inch extensions into deep waves to capture the feel of a day. To get loose, ruffled waves, use a texturizing spray and a curling brush. This relaxed look is ideal for informal occasions and can easily segue into evening events.
Side-Swept Elegance
Choose a side-swept hairdo with your 26-inch extensions for a dash of glam. Sweep your hair to one side and curl it away from your face. Use bobby pins to secure the hair, allowing the extensions to cascade over your shoulder.
With our 26-inch hair extensions, you can unlock a world of incredible and awe-inspiring hairstyles." Whether you want a classy and elegant look or a laid-back and free-spirited feel, these extensions provide both length and the alluring charm you seek. Explore our chosen collection of the Top 13 gorgeous hairstyles designed for 26 inch hair extensions and transform your look. Luxshine Hair is happy to offer a wide assortment of hair extensions ranging from 8 to 32 inches in length, giving you options. Reach out to us via our official website, luxshinehair.com, or via WhatsApp at (+84) 943 564 434 to place orders. 
Furthermore: 10 best winter hairstyles to refresh your look