Synthetic wigs have a wide range from cheap to high prices and dark to light colors. They require careful care and maintenance because they can become tangled easily and the fibers lose their softness if not stored properly. If you have a synthetic wig and are wondering if you can dye your synthetic hair some other color for an occasion, then keep reading. Synthetic wigs and hair extensions come in handy in redefining your style. Sometimes when you need a different colored wig for a party or any other reason and are thinking of dyeing it, then here is all you need to know about the question "Can you dye a synthetic wig?"
Can you dye a synthetic wig?
Synthetic hair can be dyed, however, you cannot do that using regular hair dyes because the fibers of the synthetic wig are not as penetrating as the natural fibers. Furthermore, the chemicals in these dyes can damage synthetic hair fibers. You need to prepare a dye for the man-made fibers. Also, synthetic wigs are available in many colors, and dyeing them is still not the main idea.
What Colored Synthetic Wigs Are Apt For Dyeing?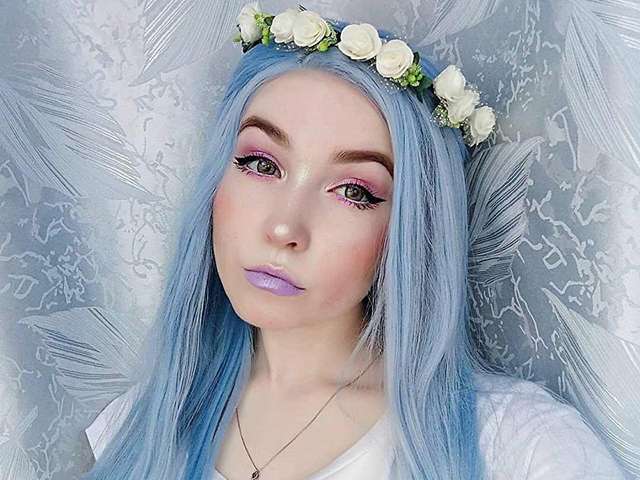 Brightly colored wigs are suitable for dyeing because they do not interfere with the process and properly display the color you have dyed. Darker wigs cannot turn into a lighter color by bleaching; hence you cannot use them to dye lighter colors. For example, you can dye a dark brown to black but not a light brown. Similarly, red extensions dyed with green will produce brown but not green. So, using pastel-colored wigs or white wigs is ideal for dyeing.
Which Type Of Synthetic Wigs To Choose For Dyeing? 
Usually, it is strongly advised to use inexpensive wigs as they can sometimes get damaged in the process. Also, expensive wigs have a smoother texture, cannot match colors and are prone to fade the color. Another right choice for a suitable synthetic wig for dyeing is to remove the wig. Such wigs do not suffer too much loss or even fail as expected.
How to color a synthetic wig
Pre-preparation
Rinse your wig or synthetic hair extensions before dyeing. Remove sweat, dirt, and styling products that build up in your hair strands with a gentle shampoo. Let it dry completely before starting the process.
Preparing the dyes
Switch from being able to dye synthetic hair to start the process by learning how to prepare dye. You can dye wigs and synthetic hair extensions using a variety of artistic methods. Every way has its own advantages and disadvantages. Check out the methods below to initiate the dyeing process.
Alcohol-Based Ink
In a spray bottle, mix alcohol-based ink and water in a 1: 1 ratio and shake well. This dilution gives you an opaque color that closely resembles the ink color, and if you need a brighter color, dilute it more and use it.
Sharpie Ink
Open the sharpie marker and use the ink tube to color in the synthetic hair. Keep it in a spray bottle and add water. Leave in the bottle overnight to allow the ink to flow out of the water used as a dye.
Acrylic color
Dilute ¼ acrylic color in 3 tablespoons of alcohol to prepare the spray. Shake the spray bottle well to mix ingredients well.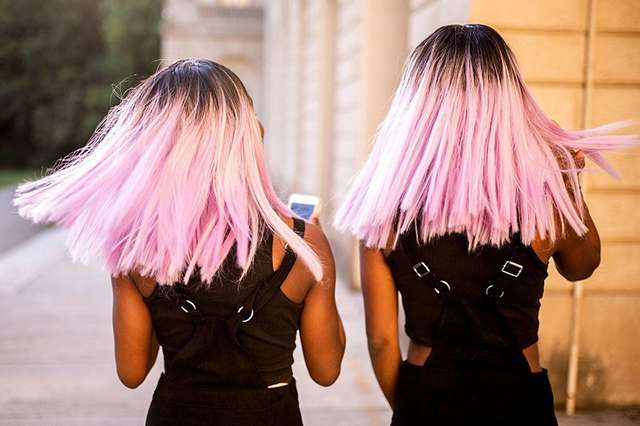 Application Process
Spray any of the dye prepared using any of the above methods onto the strands of hair thoroughly and absorb each layer evenly. Carefully slide your fingers to the part of the hair to apply and use the comb to spread the applied color. Made from top to bottom of the wig and covers its full depth and width. Make sure each strand is soaked in color, and then let dry completely.
Quick method
You can dye the color quickly by placing the dye in a plastic bag and keeping the wig in the bag to soak it. Depending on the intensity of the color needed, increase the soaking time starting from a minimum of 5 minutes. Now remove it and let it dry completely.
After The Application Process
Above, you understood the dyeing process, and these wigs need a simple habit of washing the hair until it is clean. This process removes some of the dye and makes the wig lighter. Make sure to use cold or normal water, not warm or hot water, because all the colors will be washed away with warm water. If the dye does not look dark enough, you can always repeat it with the same color until the desired color is achieved.
Complete the dyeing process and then follow the process after application for reliable results. If you do not do this, your wig's color will come out when it gets wet. This action can stain your valuable dresses. When washed, this problem does not arise. Hence, it is better to let it go through a second wash each time.
If you want to maximize the vividness and longevity of your new lip color, these top tips will help you stay in color for longer.
Use sulfate-free shampoo/conditioner to prolong the life of dyed wig as it will not discolor hair. And look for products specifically for dyed hair.

Try to keep your hair out of the sun as this can cause discoloration. So, even during peak summer times or during rainy days, keep your hair covered with a sun hat.

Call all the new redheads. When you first dye your hair, wait at least 48 hours before washing it for the first time. This will help keep the color lasting. Then try and wash your hair up to three times a week. Red is a vibrant color so the more you wash your hair, the lighter it will be. It is recommended to wash your hair with cool water when you wash it with too hot water, it opens up the hair follicles and primary color fading occurs.
It's hard to feel comfortable coloring the hair or hair wig. However, with some practice and subtle adjustments, you can hone your technique to the point where you get predictable results over and over again. Take your time and follow the instructions in the post, and when you feel comfortable with your DIY dye, you might be wondering how you got time for a three-hour marathon at the salon before.